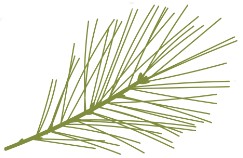 Frequently Asked Questions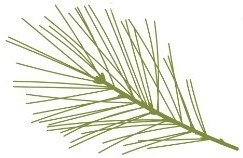 Q: Are your nature events free for my loved one?
A: We are a 501(c)(3) charitable organization so we make our events for participants and their care partner for free or for a nominal donation. We also gratefully accept tax-deductible donations at any time!
Q: Where are you located and how can I join an upcoming event?
A: We are located in the Hudson Valley region of New York and our events take place at outdoors in nature. We also partner with community organizations, colleges etc to provide outdoor experiences at various locations locally. However, we plan to expand and grow to California and beyond. You can see upcoming events on our website calendar (coming soon) and also through our Evergreen Minds, Inc. facebook page (events are listed). You can register for any upcoming events by sending Michelle an email at: molson@evergreenminds.org.
Q: I work for an eldercare organization (adult day centers, nursing home or independent or assisted living), is there a way to set up an event for our elders?
A: Absolutely! Keeping in mind, we do prefer to keep each group small (6-10 participants). If you would like to set up your own private group event, reach out to us for info on how to set up your own nature event: molson@evergreenminds.org
Q: How many people are at these events and what precautions do you take against Covid-19?
A: All of our event are usually about 6 to 10 people. We believe keeping groups small helps prioritize safety as well as creating a more personalized and enjoyable experience for all. In addition, researchers, the CDC and the Mayo Clinic have found that small outdoor activities are safer than attending indoor activities when coupled with safe distancing and masks. Aside from the immunity boost that nature provides, the likelihood of contracting coronavirus is 20 times higher when we are indoors compared with being outdoors (Nishiura, et al, 2020). We will be outdoors and utilizing physical distancing and masks worn (unless we are 6-8 feet apart-then masks are optional to fully breathe fresh air). We also sanitize all art materials (such as paintbrushes) prior to use as well as chairs and tables. Sanitizing handwipes are always made available.
Q: Do you provide trainings for eldercare settings and organizations?
A: Yes, we want to share the importance of nature in elderhood! We offer Evergreen Minds™ Training for organizations to implement in their communities. Please contact us to inquire about for staff education workshops, webinars and speaking engagements.
Q: My loved one uses a walker/wheelchair, can they participate?
A: Of course!…but only if they want to! All of our nature outings are designed for people of all physical abilities. Locations and programs are chosen and designed to be as accessible as possible for people of all physical abilities. Our staff, interns, volunteers and/or community partners will be there and you will also be there to walk alongside your loved one. In addition, these are not traditional hikes, these are short and relatively flat distances into green spaces. Seating will be provided. We believe that everyone has the right to explore and appreciate the beauty of nature and these experiences are not limited only to people who walk unassisted.
Q: My loved one may not be able to follow along, they have a short attention span because of dementia.
A: We understand that each person is unique. In addition, there is never 'an agenda'…there is no right or wrong. People are accepted and honored as they are and everyone can benefit from these connections with nature and with one another. Participation does not require the ability to provide verbal feedback, memorize or recall facts, or track sequences of events
https://www.cdc.gov/coronavirus/2019-ncov/daily-life-coping/deciding-to-go-out.html
https://www.mayoclinic.org/diseases-conditions/coronavirus/in-depth/safe-activities-during-covid19/art-20489385
https://www.mayoclinic.org/diseases-conditions/coronavirus/in-depth/safe-activities-during-covid19/art-20489385