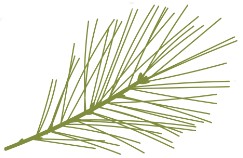 The Evergreen Minds Team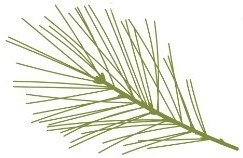 MICHELLE OLSON, PhD, LCAT, ATR-BC, ACC/MC, CMDCP – Founder, Excecutive Director
Michelle Olson (she/her) is a social gerontologist, a licensed, board certified and registered creative arts therapist, a certified dementia care consultant, a certified Montessori Dementia Care Professional, and a Certified Forest Therapy Guide.
Dr. Olson is an adjunct professor at Montana State University in the Health and Human Development Department where she teaches Mental Health and Social Issues in Aging and Adult Development and Aging. Michelle has also served as an instructor at the Lifelong Learning Institute at Vassar College offering nature/forest therapy and expressive arts for well-being. Michelle has been privileged to work closely with older adults in various eldercare settings, through not-for-profit organizations as well as working with older adults and their care partners as an art therapist and a consultant for over twenty five years.
Michelle's long-time interest in nature and mindfulness led her to notice how people in our fast-paced and tech-driven culture and particularly people living in eldercare communities are often separated from natural spaces. Michelle founded Evergreen Minds, Inc to help reimagine outdated senior living environments by removing locked doors and offering people who are living with dementia choice and access to the natural world, and opportunities to continue contributing to society. Michelle passionately reconnects people with the natural world through sensory awareness, exploration and meaningful human–and non-human connections. Being in and with nature is a human right and she believes that physical and cognitive changes should not change this.
Dr. Olson's research interests include arts-based research and dementia, exploring contemplative death care practices and policies within long-term care. Additional interests are advocating for relationship-directed care and she is a strong advocate for eradicating ageism and ableism within cultural and health care settings.
Board Members
JENNIFER BOLES, MA, CSA, CGT – President
Jennifer Boles (she/her), Founder/President of The Concentric Circles Society, LLC, is a Sociologist, Writer and Educator with special focus on Spiritual Formation and Spirituality & Aging. She has worked extensively in early childhood music education/early intervention and with older adults who experience issues with dementia. Her passion is in connecting multi-generational families to community resources through Interfaith Dialogue & Relations and Intergenerational Programming.
Additionally, she holds certificates in Gestalt Therapy, Religious Leaders Behavioral Health, and serves as a commissioned Health Minister with the Faith Community Nursing Community with advanced studies in Spiritual Care. She brings a diverse background and skill set from nonprofit and corporate experience, including as a Facilitator & Community Expert/Reviewer with the UC Irvine's CE Studios/Institute for Clinical & Translational Sciences.
JODIE BERMAN, MS, CTRS, CMDCP – Director of Education
Jodie Berman (she/her) is a Certified Recreational Therapist who has 20 years of experience working with older adults living in all types of continuing care communities. Jodie has her Masters of Science in Therapeutic Recreation. She holds a Bachelor of Fine Arts Degree in Photography, and is a certified Montessori dementia care professional. Jodie specializes in providing non-pharmacologic, Montessori-inspired approaches in her work with people who are living with Alzheimer's, disease and related dementias. Jodie is an advocate and champion for improving the quality of life for people who are living with dementia through meaningful and stimulating forms of engagement.
Throughout her career, Jodie has held Senior Director positions for a variety of elder care settings, including Alzheimer's treatment residences, Adult-Day Health Centers, Assisted Living, and Home Care. She was one of the founders and creators of a memory care program for a large New York-based Home Health Care Agency. She also worked for 9 years for a research-based Alzheimer's treatment organization, where she frequently conducted evidence-based trainings and created innovative activity programming regionally, nationally, and internationally.
Jodie is a passionate and engaging public speaker, who specializes in creative expression, purposeful life enrichment programming, and adaptive communication approaches in dementia care. Her expertise is grounded in positive psychology and the expressive and creative arts as a pathway to enhancing the well-being for individuals living with memory impairment and their care partners. She continues to teach art and movement-based programs for renowned cultural and healthcare organizations throughout New York City.
Jodie's extensive experience in the field of aging and memory care has been a source of education and inspiration for health care professionals, clients, home health aides, and families who benefit from her positive and strength-based approach to purposeful living.
DIANE E. SCOTT, DBH, LCSW, MSW – Trauma-Informed Educator 
Diane E. Scott, DBH, LCSW, MSW, graduated with her Doctor of Behavioral Health and is a Licensed Clinical Social Worker. She holds specialty Integrated Behavioral Healthcare Certificates in Adult, Gerontology, and Leadership. Additionally, she earned her Certificate in Management from Duke University and is certified as a Trauma-Informed Care Practitioner, Instructor, and Consultant. Dr. Scott is a published author and public speaker and has presented at state, regional, and international conferences.
Before "retiring" and co-founding Synergy Behavioral Health Solutions, LLC, Dr. Scott was the Chief of Behavioral Health for the Soldier Readiness Processing Center at a U.S. Army installation. She has over 25 years of experience working in the mental health field internationally and across the United States. Her clinical and program management experience includes emergency, medical, and military social work. Dr. Scott is the co-developer of the Trauma-Informed Peer-to-Peer Surveillance (TIPPS) program and the health and wellness training program for firefighters entitled Sounding the Alarm.
Dr. Scott is married with four children and seven grandchildren. She enjoys tennis, running, hiking, and camping. Nature has always held a special place in her heart. Throughout Dr. Scott's life, she has witnessed the transformative power of being in nature and its positive impact on mental, emotional, and physical health.
PATSY BOISVERT BA, BS – Treasurer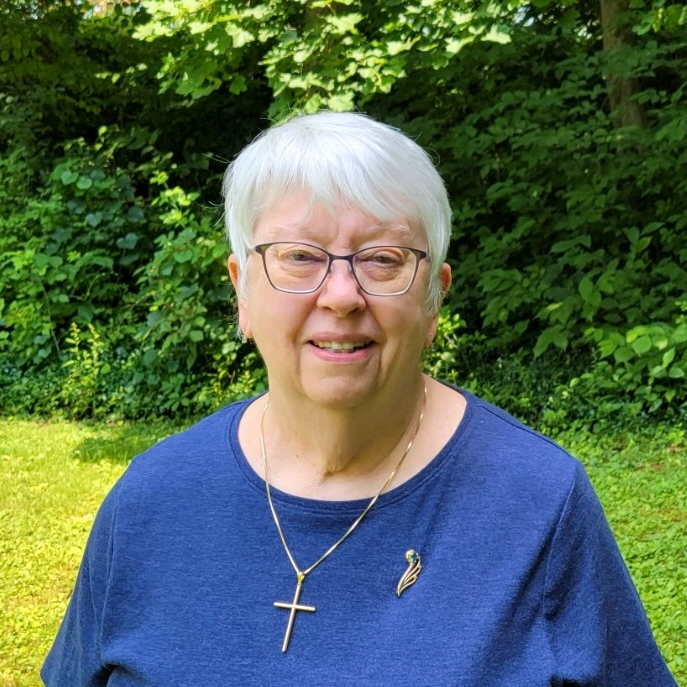 Patsy Boisvert (she/her) is a retired accountant living in the Mid-Hudson Valley. She has a Bachelor of Arts in English and a Bachelor of Science in Accounting. Patsy's last position before retirement was the Controller in a division of an international corporation.
Since retirement, she has volunteered in numerous positions for several not-for-profits. One organization serves people in need in the community. Another organization honors active and discharged military service members and first responders.
Patsy is passionate about inclusivity in all forms particularly in the LGBTQAI+ community and in the black and brown community. "Each of us have earned the right to be treated with respect and grace."
ADVISORY BOARD MEMBERS
G. ALLEN POWER, MD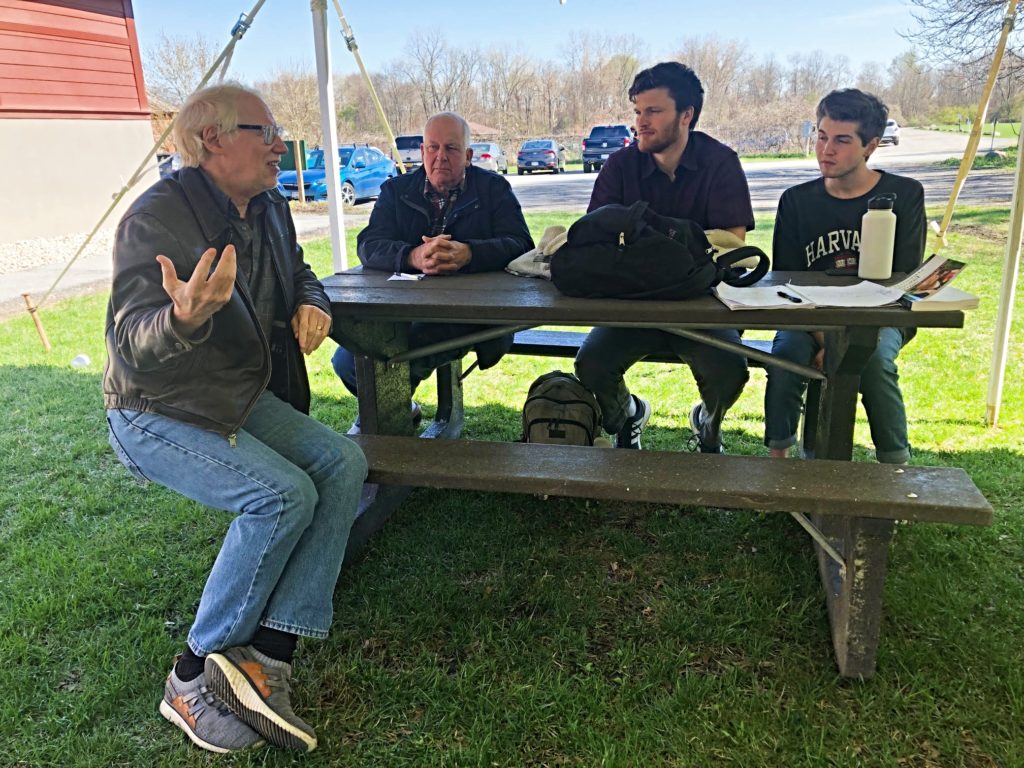 Dr. Al Power is a board-certified internist, geriatrician, and Schlegel Chair in Aging and Dementia Innovation at the Schlegel-U. Waterloo Research Institute for Aging in Ontario, Canada. He is also clinical associate professor of medicine at the University of Rochester, New York, a Fellow of the American College of Physicians / American Society for Internal Medicine, and an international educator on transformational models of care for older adults, particularly those living with changing cognitive abilities.
Dr. Power is the author of two books: Dementia Beyond Drugs: Changing the Culture of Care and Dementia Beyond Disease: Enhancing Well-Being was released in 2014. Dr. Power co-produced two DVDs with Dr. Richard Taylor and Brilliant Image Productions: Living with Dementia and 20 Questions, 100 Answers, 6 Perspectives. Dr. Power was named one of 2013's "Five Leaders of Tomorrow" by Long-Term Living Magazine. He was interviewed for the film Alive Inside (winner of the Audience Award for Best U.S. Documentary at the 2014 Sundance Film Festival), and for the PBS documentaries Revolutionizing Dementia Care (2018) and Alzheimer's: What You Can Do (2021). He is an International keynote speaker and has given lectures and seminars on innovative approaches to dementia in 19 countries on five continents.
Dr. Power was awarded a Bellagio Residency in Italy in 2012 by the Rockefeller Foundation, where he worked with Dr. Emi Kiyota on developing guidelines for sustainable communities that embrace people of all ages and abilities. Dr. Power has a 20-year history of implementing transformational approaches to residential care, leading St. John's Home in Rochester, NY to become the world's largest Eden Alternative-registered home and helping them open the only community-integrated Green House homes in the United States.
Dr. Power is currently co-authoring a book with Prof. Jennifer Carson and Pat Sprigg on creating inclusive communities for people living with a diagnosis of dementia.
Dr. Power is also a trained musician and songwriter with four recordings. Peter, Paul and Mary performed his song of elder autonomy, "If You Don't Mind", and Walter Cronkite used his song, "I'll Love You Forever" in a 1995 Discovery Channel profile of American families. A recent project was composing music for Anne Hills' latest album, Accidental August.
We are grateful to Dr. Power for being a huge supporter and mentor of Evergreen Minds. Dr. Power has provided educational lectures and live music with our Vassar College interns and community volunteers.
ERIN PARTRIDGE, PhD, ATR-BC
Erin Partridge (she/her) is an artist and board certified, registered art therapist. Erin received a BFA, studying fine art, psychology and women's studies in at Cal Poly, San Luis Obispo. She went onto obtain a MA in art therapy from New York University in 2008, and a PhD in art therapy from Notre Dame de Namur in 2016.
Erin Partridge, is an artist and board certified, registered art therapist. Dr. Partridge is also a Forest Therapy Guide, certified with ANFT. Erin is passionate about facilitating access to natural spaces and the more-than-human world. Her clinical experience includes work in community, pediatric, forensic, and geriatric settings and she is published in the areas of art therapy, arts access, elder care, gender, research methods, professional development, and technology. Erin is the Head of Inspirement for Enso Village, a Zen-inspired life plan community in Healdsburg, CA. In addition to her full-time work, Erin teaches and supervises research in the art therapy programs at Dominican University of California and Lewis and Clark College in Oregon. She is also the resident artist for ArtJournalSnacks, a quarterly project from the team at ArtSnacks. Her research interests incorporate the lived experience and focus on participatory, ethnographic, and art-based approaches. Erin's own art reflects an interest in the natural world and evidence of daily life.
Dr. Paul Falkowski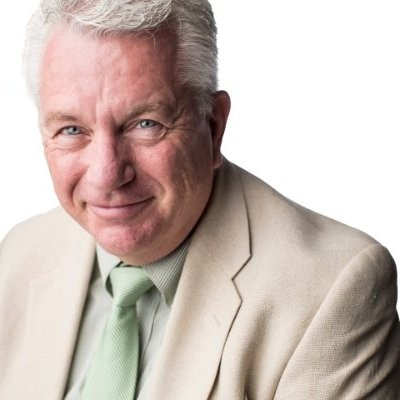 Dr. Paul Falkowski is dedicated to serving the people who live and work in long-term care communities. Paul has a bachelor's degree from Duquesne University, Pittsburgh, Pennsylvania, in Music, a master's degree in Gerontology from the University of Nebraska at Omaha (UNO) and earned a doctorate in Gerontology from the University of Nebraska. He was first attracted to the field of aging through his volunteering in nursing homes providing musical entertainment. In 1993, he formed a nonprofit that went on to recruit and train some 700 volunteers for nursing homes over 26 years. In 2003, he contacted the Department of Gerontology at the UNO and was encouraged to pursue a graduate studies in Gerontology.
Nineteen years later, he teaches online courses in gerontology and volunteer management, conducts research and consults with nursing homes. He recently developed the course "Volunteer Management and Aging Services" and is working on research that connects volunteer activities and the nursing home's quality of measures.
He authored "Creating the Volun-Cheer Force: Rethinking the way we use volunteers in nursing homes" and created VolunCheerLeader LLC to support nursing home managers of volunteers. His passion for volunteerism and improving the care of older adults is unwavering. Dr. Falkowski has won numerous awards. Most recently he was named "Distinquished Alumni – 2021" by the University of Nebraska at Omaha, College of Public Affairs and Community Service.
Most recently, he formed the National Association of Long-Term Care Volunteers (NALTCV) drawing on his experience, research and support from professionals in the field of aging. The NALTCV's mission is to: 1) educate a volunteer workforce that makes a positive and measurable impact on the quality of care and quality of life of the people living in long-term care communities, 2) coordinate with existing volunteer efforts that are serving in longterm care communities, 3) spotlight the value of long-term care volunteers, 4) research the efficacy of volunteers to impact both the quality of care and quality of life of the people living and working in long-term care communities.