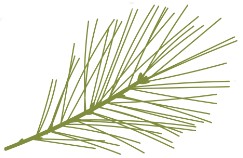 The Evergreen Minds Team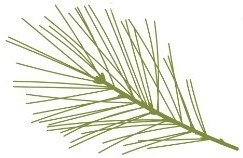 MICHELLE OLSON, PHD, LCAT, ATR-BC, ACC/MC – Founder, Excecutive Director
Michelle Olson (she/her) is a social gerontologist, a licensed, board certified and registered creative arts therapist and consultant with a specialization in memory care. She is also an adjunct professor in the Center for Gerontology at Concordia University Chicago and an instructor at the Lifelong Learning Institute at Vassar College. Dr. Olson has worked closely with older adults in various eldercare settings and not for profit organizations as well as working with older adults and their care partners within the community for over twenty years.
Most recently, Michelle began working with Clear Guidance, LLC as an aging life care manager and dementia consultant. Michelle runs the New York office and offers remote consultations nationwide. Michelle enjoys working closely with families to resolve diverse challenges related to disease management and strategic planning in these life journeys.
Michelle's long-time interest in nature and mindfulness led her to observe how people in our culture and particularly people living in eldercare communities are often disconnected from natural spaces. Michelle founded Evergreen Minds, Inc to help reframe outdated senior living environments by removing locked doors and making sure people who are living with dementia have access to the natural world–and one another. Reconnecting people with the more than human world through sensory exploration and meaningful human connections is Michelle's passion. Being in and with nature is a human right.
Dr. Olson's research interests include arts-based research and dementia, exploring contemplative death care practices and policies within long-term care. Additional interests are advocating for person-directed care and she is a strong advocate for eradicating ageism within cultural and health care settings. Michelle is currently training to be a certified forest therapy guide with the Association of Nature & Forest Therapy.
ERIN PARTRIDGE, PhD, ATR-BC – President
Erin Partridge (she/her) is an artist and board certified, registered art therapist. Erin received a BFA, studying fine art, psychology and women's studies in at Cal Poly, San Luis Obispo. She went onto obtain a MA in art therapy from New York University in 2008, and a PhD in art therapy from Notre Dame de Namur in 2016.
Dr. Partridge's teaching and lecturing experience includes teaching at NDNU in the art therapy department, guest lectures in art and counseling programs, mentoring undergraduate and graduate students, workshop facilitation at national and international conferences, and interviews with media about art therapy. Her clinical experience includes work in community, pediatric, forensic, and geriatric settings and she is published in the areas of art therapy, elder care, gender, research methods, and technology. Dr. Partridge currently works as the Experiential Researcher-in-Residence for Elder Care Alliance. Her research interests incorporate the lived experience and focus on participatory, ethnographic, and art-based approaches. Her first book, Art therapy with older adults: Connected and empowered was published February 2019. Her next book, about professional development in the creative arts therapies will be out in early 2021.
Erin is passionate about facilitating access to natural spaces and the more-than-human world and she is a Certified Forest Therapy guide with the Association of Nature & Forest Therapy.