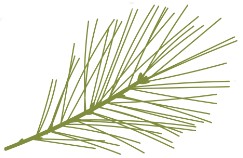 The Evergreen Minds Team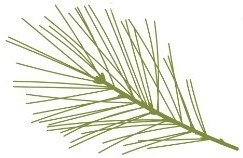 MICHELLE OLSON, PHD, LCAT, ATR-BC, ACC/MC – Founder, Excecutive Director
Michelle Olson (she/her) is a social gerontologist, a licensed, board certified and registered creative arts therapist, a certified dementia care consultant, a certified Montessori dementia care professional and a certified forest therapy guide.
Dr. Olson is an adjunct professor at Montana State University in the Health and Human Services Department. Michelle is also an instructor at the Lifelong Learning Institute at Vassar College offering nature/forest therapy and expressive arts for well-being. Michelle has been privileged to work closely with older adults in various eldercare settings, through not-for-profit organizations as well as working with older adults and their care partners in private practice for over twenty years.
Michelle assists families in New York in her role as a dementia care consultant through Clear Guidance, LLC and also offers remote consultations nationwide. Michelle enjoys working closely with families to resolve diverse challenges related to disease management and strategic planning in these life journeys.
Michelle's long-time interest in nature and mindfulness led her to observe how people in our fast-paced culture and particularly people living in eldercare communities are very often disconnected from natural spaces. Michelle founded Evergreen Minds, Inc to help reimagine outdated senior living environments by removing locked doors and offering people who are living with dementia access to the natural world and continue to contribute and thrive. Reconnecting people with the more-than-human world through sensory exploration and meaningful human connections is Michelle's passion. Being in and with nature is a human right.
Dr. Olson's research interests include arts-based research and dementia, exploring contemplative death care practices and policies within long-term care. Additional interests are advocating for person-directed care and she is a strong advocate for eradicating ageism within cultural and health care settings.
ERIN PARTRIDGE, PhD, ATR-BC – President
Erin Partridge (she/her) is an artist and board certified, registered art therapist. Erin received a BFA, studying fine art, psychology and women's studies in at Cal Poly, San Luis Obispo. She went onto obtain a MA in art therapy from New York University in 2008, and a PhD in art therapy from Notre Dame de Namur in 2016.
Dr. Partridge's teaching and lecturing experience includes teaching at NDNU in the art therapy department, guest lectures in art and counseling programs, mentoring undergraduate and graduate students, workshop facilitation at national and international conferences, and interviews with media about art therapy. Her clinical experience includes work in community, pediatric, forensic, and geriatric settings and she is published in the areas of art therapy, elder care, gender, research methods, and technology. Dr. Partridge currently works as the Experiential Researcher-in-Residence for Elder Care Alliance. Her research interests incorporate the lived experience and focus on participatory, ethnographic, and art-based approaches. Her first book, Art therapy with older adults: Connected and empowered was published February 2019. Erin's second book called Getting On in the Creative Arts Therapies: A Hands-On Guide to Personal and Professional Development was released in 2021.
Erin is passionate about facilitating access to natural spaces and the more-than-human world and she is a Certified Forest Therapy guide with the Association of Nature & Forest Therapy.
Board Members
JENNIFER BOLES, MA, CSA, CGT
Jennifer Boles, Founder/President of The Concentric Circles Society, LLC, is a Sociologist, Writer and Educator with special focus on Spiritual Formation and Spirituality & Aging. She has worked extensively in early childhood music education/early intervention and with older adults who experience issues with dementia. Her passion is in connecting multi-generational families to community resources through Interfaith Dialogue & Relations and Intergenerational Programming.
Additionally, she holds certificates in Gestalt Therapy, Religious Leaders Behavioral Health, and serves as a commissioned Health Minister with the Faith Community Nursing Community with advanced studies in Spiritual Care. She brings a diverse background and skill set from nonprofit and corporate experience, including as a Facilitator & Community Expert/Reviewer with the UC Irvine's CE Studios/Institute for Clinical & Translational Sciences.
KAREN FINNEGAN
Karen Finnegan spent over a decade working for the Alzheimer's Association of the Hudson Valley coordinating their development and outreach programs. She worked with families, individuals, and community members to advocate and support seniors with dementia in the Hudson Valley.
Karen is on the board of Stonykill Farm and owns a company called Chickens with Attitude, where she spreads joy and silliness throughout her home state of New York. She is a mom of two and a stepmom of five. She loves hiking, camping and gardening and is the author of the children's book "Jolene, the Disability Awareness Chicken."